HOW TO MEDIALAB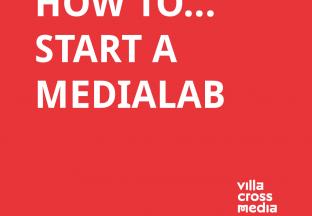 The setting up of a media lab is not just a matter of finding a location, buying the essential equipment and providing the right trainers and workshops; what is most essential to make a media lab successful, is also the hardest to establish: a group of young, enthusiastic engaged volunteers, who want to help and create the identity of the media lab and adopt it as their own.
We wanted to find out how other medialabs establish this and asked Mediaraven to do some research at European level. After a first scan, Mediaraven selected 6 medialabs to do a thorough interview with, and bundled these in a brochure, accompanied by some recommendationson how to run a voluntary-based organisation , a list of medialabs in Europe and some necessary tips and tricks on how to organize international exchanges.
You can find the brochure
here
!